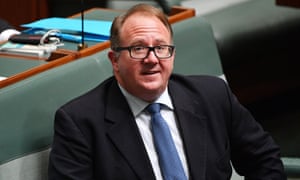 Breaking:
Christopher Pyne has quite recently affirmed
the Coalition won't look to allude
any further individuals to the high
court this year – as long as nobody on
the crossbench alters their opinion.
He says tomorrow will be put aside to
manage marriage correspondence.
"Over the late spring break, the high
court will govern on the status of Katy
Gallagher and that will give more
clearness to the status of those other
individuals."
So there you have it.
(@mpbowers)
The cross bench Independents vote
as a block this evening
McGowan,Wilkie,Sharkie, Katter &
Bandt. @AmyRemeikis
@GuardianAus @murpharoo #auspol
https://t.co/mYRcz2VI5K
pic.twitter.com/SgWSEjlQzL
December 6, 2017